Alliances and Accreditations
Atessa works with U.S. military components, national laboratories, and other major U.S. companies to continue to advance and expand the capabilities of our anti-tamper technologies. These solutions are vetted and assessed by appropriate governing parties for use in defense programs and commercial applications. We strive to collaborate with leading industry organizations to support efforts in establishing best-in-class security methods and practices for the protection of your information and critical technology.
Xilinx, Inc.
Atessa is a member of the Xilinx® Alliance Program, a worldwide ecosystem of qualified companies that collaborate with Xilinx to further development of all programmable technologies. Comprised of IP providers, EDA vendors, embedded software providers, system integrators, and hardware suppliers, Alliance members help accelerate design productivity while minimizing risk. Xilinx customers and partners can access detailed information about various IP cores and services from Atessa via Xilinx.com. Xilinx is the world's leading provider of all programmable FPGAs, SOCs, and 3D ICs. For more information visit the Xilinx Alliance Program.
Alliance Program


Atessa is a Department of Defense (DoD) Category 1A Trusted Integrated Circuit Supplier for Design Services, as accredited by the Defense Microelectronics Activity (DMEA). DMEA supports the Office of Security of Defense (OSD) and the department's Defense Trusted Integrated Circuits Strategy (DTICS), which was issued to establish Trust as a minimum need for all Mission Assurance Category 1 systems leveraged by DoD programs. As a result, a need for Trusted parts and the subsequent expansion of the Trusted Foundry Program increased. DMEA has been designated by the DoD through the Trusted Access Program Office (TAPO) as the accrediting authority for this program. For more information, visit the Trusted IC Supplier Accreditation Program.
Accreditation Program
Intel
Atessa is a Registered Partner in the Intel® Developer Zone as well as a Privileged User of the Intel Embedded Design Center. Providing our designers with access to premium technical content and tools, Atessa is able to effectively access the development support and opportunities we need to address the security needs of both commercial and DoD programs employing Intel-based solutions, including the Intel Core i7 Processor family. For more information, visit the Intel Embedded Design Center or the Intel Developer Zone.
Intel Developer Zone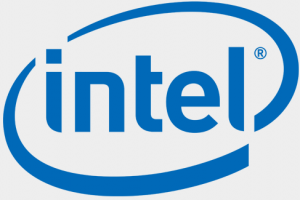 The very last thing you would like to do would be to spend all of your time writing something which nobody would like to read and rather go out and find a second degree from affordable-papers.net a school which you really appreciate.